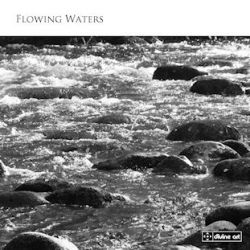 Flowing Waters is the first album devoted to Luke Whitlock's work. It features acclaimed pianist Duncan Honeybourne in solo works ranging from Whitlock's survey of 18th century Suite form, to two picture-pieces and a lively, witty and sparkling waltz. A very open, airy flute sonata and three impressionist works for wind trio make this a fine introduction to music of
wide appeal.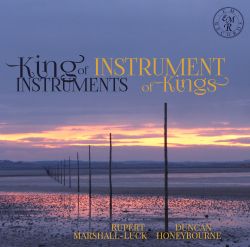 Composed early in their respective careers, the sonatas for violin and piano by Sumsion and Darke are full of zestful life and with a rich harmonic language that lends them depth and warmth. They are complemented on this recording by Richard Pantcheff's Sonata for Violin and Organ, composed in 2010, and which casts the two instruments as partners in a dialogue that is full of lyricism, passion and energy.
Duncan Honeybourne enjoys a colourful and unique career as solo pianist, chamber musician, educator and artistic director. He has appeared at many major concert halls and at leading festivals, and has been a frequent broadcaster at home and abroad. One of his generation's leading exponents of 20th century English piano music, several celebrated contemporary composers have also dedicated major new works to him.
An inspiring teacher and educator, he has devised and written several recital programmes blending words and music and has created and directed several series of piano and chamber concerts.
Duncan is also sought-after nationwide as a thought-provoking and entertaining lecturer on his experience of living with autism.