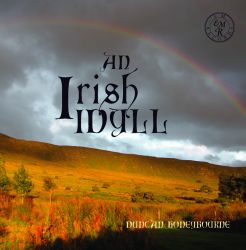 An Irish Idyll, Duncan Honeybourne's new disc for EM Records explores the piano music of a forgotten romantic composer-pianist, Archy Rosenthal. This larger-than-life character wrote for his instrument with telling individuality, melting tenderness and searing intensity.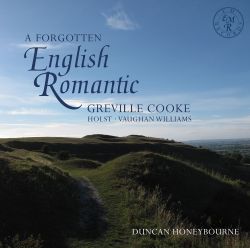 A Forgotten English Romantic (EMR CD022) presents Cooke's superbly evocative, richly passionate music – bearing wonderful titles such as Cormorant Crag, Whispering Willows, Sundown and Reef's End – with miniatures by Holst and Vaughan Williams to create a disc of English romantic piano music of vibrant colour and wide-ranging expressive power. Recording of the Year, MusicWeb International, July 2014 – "Instantly claims an eminent place in the annals of British recorded music. The performances catch both the storm and crash of these pieces, their willowy poetry, whimsical wit and flickering dappled fantasy. Cooke is fortunate in having found such a champion"
Duncan Honeybourne enjoys a colourful and unique career as solo pianist, chamber musician, educator and artistic director. He has appeared at many major concert halls and at leading festivals, and has been a frequent broadcaster at home and abroad. One of his generation's leading exponents of 20th century English piano music, several celebrated contemporary composers have also dedicated major new works to him.
An inspiring teacher and educator, he has devised and written several recital programmes blending words and music and has created and directed several series of piano and chamber concerts.
Duncan is also sought-after nationwide as a thought-provoking and entertaining lecturer on his experience of living with autism.